Welcome to Rideauwood Farm
Rideauwood Farm, is a 125 acre property located 35 miles south of Ottawa, Ontario along the historic Rideau River, a UNESCO World Heritage site. It consists of Rideauwood Dressage Training Centre and Rideauwood Semen Imports, the Canadian importer of frozen semen for some of the most prestigious European stallion stations. Rideauwood Farm is located in the heart of the picturesque, serene Rideau Valley, and is home to such wildlife as osprey, otter, racoon, black bear, porcupine, white tailed deer, coyote, eastern wolf, heron, and many other bird and animal species. These species are sometimes seen from horseback while on the miles of trails that exist through the open pasture and old growth forest located on the farm.
The mandate of Rideauwood Farm is three fold:
On May 20th, we had a Jilly "Thangka" born by Total Hope and out of our SPS mare Forspiel. "Total Hope" is by Totilas and out of Weihegold. "Forspiel" is by For Compliment and out of Windspiel (Wanderbursch 2).
Wanda Jamieson & Gerard – Adult Amateur Championship 3rd level Yanina Woywitka & Fascinate – Adult Amateur Championship 2nd level Susanne Doth-Roth won with Londoncrown and scored 78% and 75.5% in open Third Level Class Photo credit Sandra Pauline
The accomplishments of the past year in both breeding and sport illustrate the effectiveness and the quality of the Rideauwood Farm program:
Rideauwood Farm would like to thank our sponsors for their continuing support: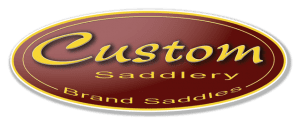 Day in the Life of Rideauwood Farm